A to Z Challenge: P is for Pugilist
Day Sixteen of the A to Z Challenge. (Yeah, I missed a few days back there. Gonna try to make up those posts over the weekend.) Primer: During April over 2,000 bloggers are posting daily on topics that correspond to each letter of the alphabet. My posts will revolve around the research elements that have informed my new historical fantasy, Famine.
P is for Pugilist.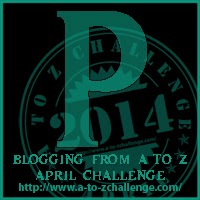 A pugilist is a boxer, though it sounds like so much more. There's something visceral about the word, something about the sound of it that makes me want to raise my fists. The Greeks called it pygmachia, which sounds even meaner.
First depicted in Egyptian murals, pugilism was made an Olympic event by the Greeks. It became an ultra-violent blood sport under the Romans, who eventually outlawed it because they deemed their form of boxing too brutal even for gladiators. (Things must've gotten really nasty in the ring.)
Bare-knuckle boxing made a comeback in 16th century Europe, but it lacked rules until the 1740s when Jack Broughton codified the sport. Pugilism and its rules have continued to evolve into the "civilized" sport we see today. (Though medical associations in the U.S., Canada, and Europe have called for bans and deaths continue to occur.)
Pugilists: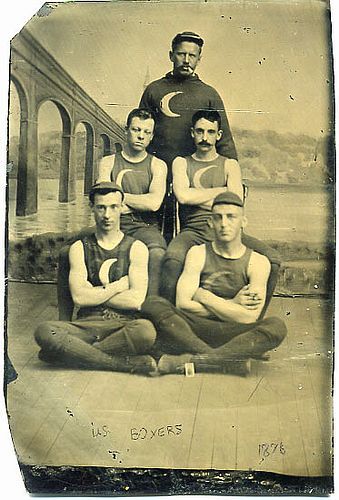 Remarkable for so many reasons (as you'll see in my "N" post when I get to it), Bartholomew's butler Mr. Vernon was an undefeated, professional bare-knuckle brawler when the two gentlemen met. His willingness to duke it out with his employer makes Mr. Vernon an ideal release valve when Bartholomew needs to be knocked back into his place (and his right mind). At six-foot-three and with a ready smile, Mr. Vernon is as capable of tending his employer's household and business affairs as he is willing to sucker punch Bartholomew when he's being a jerk. More than once Mr. Vernon saves the day.
"You left as a gentleman and have returned as a lout." The butler toed off his shoes and shed his waistcoat and linen shirt. He went to the gentlemen's sleeping area of the car and returned moments later with several long strips of dingy white fabric. Two he tossed to his employer, the others he wound about his own knuckles and fingers as Bartholomew smoked and watched. Mr. Vernon nodded at the strips, which had landed upon the floor. "I suggest you don those, Monsieur. I intend to pummel the boor out of you."
Thanks for stopping by. Please take a few minutes to check out some of the other A to Z bloggers, leave comments, and see what other writers have posted for P.