Girl Under Glass #10: Worthless Word -- Six Sentence Sunday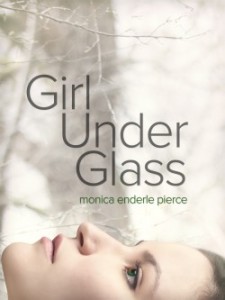 Welcome back, Sixers. August was a good release month for Girl Under Glass, and sales exceeded my goal. My thanks to those of you who've bought the book; I do hope you enjoy(ed) the read. :D
Today's Six Sentence Sunday post continues Rachel's gunpoint confrontation with the alien soldier. (Last week that soldier learned that Rachel's dogs, Jack and Audie, are as suspicious of his intentions as Rachel is.)
========
He grimaced and shifted, and I glanced at his right leg. Mud and blood caked his fatigues from the knee down. It had thundered and blustered all night, and I didn't envy this man being caught in the storm.
"I'm not here to harm you," he said. "You have my word."
"Which isn't worth shit."
========
She's not giving him an inch. Not yet anyway.
========
As always, I recommend a trip to the Six Sentence Sunday website to get the list of writers participating in this week's hop.