Girl Under Glass #12: Unreasonable -- Six Sentence Sunday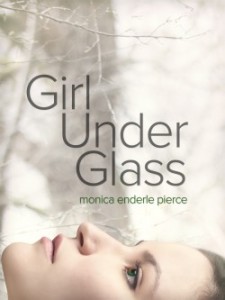 So, I just wanna thank all of you wonderful Sixers for visiting and commenting each week. Your feedback is invaluable. Awww. Group hug, group hug!
Um. Okay, so let's get on with the next installment of Girl Under Glass for Six Sentence Sunday. I've repeated the last sentence (the soldier's dialogue) from last week's post because without it, this just doesn't pack the same punch. Reminder: Rachel has him at the end of her shotgun.
========
"You'd shoot me because I was born on another planet?"
It sounded unreasonable, but I wouldn't back down. Not from one of Earth's conquerors.
"I can't undo my birth, can I?" he added.
I raised the gun to point at his head. "I can."
========
Doh!
========
Please hop over to the official Six Sentence Sunday site to find links to many other fantastic six sentence snippets. Thanks!