Girl Under Glass #7 A Calloused Heart: Six Sentence Sunday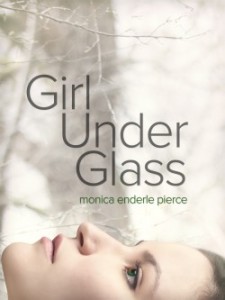 Welcome back for another Six Sentence Sunday post from Girl Under Glass. Last week Rachel informed her alien visitor that he was in Suffer as she stared him down from behind the barrel of a shotgun. Let's return to the ongoing standoff. ======
I wasn't sure why I didn't fear him. Maybe it was because the dogs crouched between us, maybe because Pearl stood behind the closed cottage door. Or maybe because fear was so familiar that I'd developed a calloused heart.
He shot me a dark look, then his expression smoothed in the automatic way of his people. "I know where I am." He shifted, and a grimace flitted across his face.
========
Thanks for stopping by. Please check out all the other Six Sentence Sunday snippets at the official site.
========
And a big thank you to those of you who've picked up a copy of Girl Under Glass. Enjoy! I hope you'll consider leaving an honest review at Amazon and/or Goodreads. Thanks!