Girl Under Glass #8: You Don't Belong: Six Sentence Sunday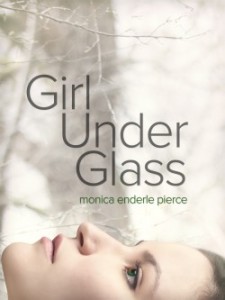 Welcome back to another Six Sentence Sunday. I'm still featuring snippets from the opening chapter of my newly released dystopian ebook, Girl Under Glass. These sentences continue Rachel's confrontation with the injured alien soldier who appeared unexpectedly in her yard. ========
"Then you know you don't belong." I'd never seen an Ohnenran look bedraggled.
"May I put my arms down? Your dogs will shred me before I ever get close to you." He added in a monotone, "Not that I'm any threat, ma'am."
My palms were sweaty, but I didn't dare wipe them.
========
Thanks for stopping by. Now I hope you'll check out the official Six Sunday site to find more excellent six-sentence snippets.