Girl Under Glass #9 The Standoff Continues: Six Sentence Sunday
Hellooo, Sixers! Finally have a weekend at home and can settle in (a bit) to enjoy the Six Sentence Sunday rounds. I've been woefully remiss in responding and visiting, and I intend to remedy that today.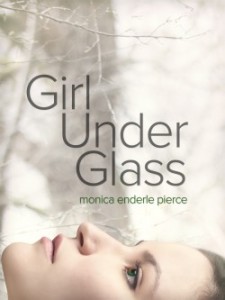 I'm posting another few weeks from Girl Under Glass, then may take a break to visit another project. Dunno; we'll see what mood strikes me. In the meantime, we're picking up where we left off last week with Rachel, the dogs (Jack and Audie), and the Stranger facing off in her yard.
========
I tightened my grip on the gun. Maybe I wasn't as fearless as I'd hoped. "What're you doing here?"
He lowered his arms. Jack stepped forward, and Audie snarled. The man's hands shot back up.
========
I wouldn't do that if I was him.
========
What I would do is visit the official Six Sentence Sunday site for a list of links to the many other authors participating in this week's hop. ;D