Meet My Character Blog Tour
Thanks to Shari Sakurai, I've been invited to take part in the Meet My Character Blog Tour. Seems pretty self-explanatory, eh? So let's get going. First I'd like to introduce you lovely readers to Shari, and then we'll get to my character, Bartholomew: Shari Sakurai has always loved to write and published her debut novel, Demon's Blood, in January 2014. Demon's Blood is the first of her planned vampire novels. Shari is very interested in other countries' cultures and mythology; in particular Japan. Japanese themes and influences can often be found in her work. Shari's second novel, Perfect World, will be released on 19th July 2014.
Website: www.sharisakurai.com Facebook: www.facebook.com/sharisakurai Twitter: @ShariSakurai Blog: http://sharisakurai.wordpress.com/
What is the name of your character? Is he/she fictional or a historic person? Bartholomew Etienne Pelletier (AKA Bartholomeus or Monsieur). He's a fictional character in a historical setting.
When and where is the story set? The book spans a decade from 1895 to 1906. It begins in New York City, moves to Seattle, and ends in San Francisco.
What should we know about him/her? He's been alive for 1,500 years, he was a Gallo-Roman centurion, and he can rip your soul outta your body. (Not a pleasant experience.)
What is the main conflict? What messes up his/her life? At twelve, Bartholomew fell under the influence of Famine, one of the Four Horsemen of the Apocalypse. Now, 1,500 year later, he's finally found the person who can help free him from Famine's influence (and prevent her from summoning the other Horsemen to destroy the world). Unfortunately that person is an eight-year-old girl and, ultimately, she'll have to die if she's going to become an immortal warrior and help him. But Bartholomew isn't a monster, and he refuses to condemn a child to a war with Famine. So the main conflict for him is how to raise and train this girl, Matilde, knowing that she'll have to die at his hands in order to save all innocent souls from being enslaved by the Horsemen. He sets out determined not to come to love her like a daughter, but Matilde's a feisty one and his defenses can't hold.
What is the personal goal of the character? Bartholomew's goal is to get free of Famine's influence and prevent her from summoning her brothers. He's also determined to give Matilde as normal a childhood as possible. (A tall order when he's mentally and physically training her to face Famine's army of soulless cadavers.)
Is there a working title for this novel, and can we read more about it?Famine: Book One of The Apocalyptics. More information can be found at http://iwantth.is/faminek
When can we expect the book to be published?Famine is available now in print and ebook formats from Amazon, B&N, and Kobo.
Now here are five other writers you should know. Next Monday (7/21) you'll be able to check out their Meet My Characters posts on their respective blogs:
Jessica Shira is an avid reader, a ghostwriter and novelist, and an equestrian. Her Georgian holiday romance, Snowflakes and Beeswax, is available from Amazon. We met via Six Sentence Sunday (now defunct), and, I'm happy to say, have kept in touch via Weekend Writing Warriors. Jessica's love of animals shows in all her work and her Facebook posts always make me smile.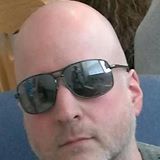 C. Michael Lorion writes speculative fiction, and his first novel, Totem, is a unique blend of time travel, dark fantasy, and Native American mythology. We met via the Fringe Fiction group on Goodreads, and I admire his tireless devotion to learning his craft and connecting with his readers and fellow authors.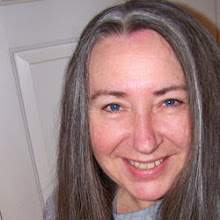 Teresa Cypher writes beautifully human science fiction, and I regularly nag her to release her books so the rest of the world can enjoy what I've had the privilege of reading via Weekend Writing Warriors. Teresa is also one of the most encouraging writers I know, and I'm delighted to introduce her to my readers.
Steven Montano is the author of the Blood Skies series, the Skullborn novels, and a number of other books that are dark, bloody, and speculative. Path of Bones is his most recent offering. He lives in Detroit, a place only slightly more terrifying than his mind, and he believes that vampires should be vicious not sparkly.

Goran Zidar is the author of five sci-fi novels, including TK Thirteen (which has one of my favorite covers). I'm antsy to get my hands on his ongoing serial, Revenant, (revealed in eight sentences each week via Weekend Writing Warriors) when it's finally released as a complete book.