Six Sentence Sunday: Flight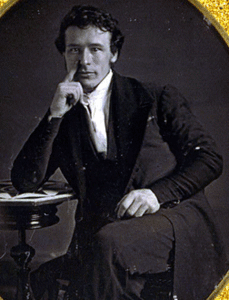 Hello, Sixers, I missed you last week, but went knee-deep in Girl Under Glass and finished my tension edit! Now the book is off to the first of my beta readers, and I'm wandering the room like a five-year-old with too many choices. So today's Six Sentence Sunday selection is the opening of a short story called Flight. This is a character exercise and focuses on Bartholomew, my asir (demi-daemon) from Fall for Me.
======
Caught in a maelstrom of black feathers and beady eyes, Bartholomew tugged down his top hat and turned up his coat collar to the crows' sharp talons and beaks. He ducked the raucous beasts and continued along the muddy Mulberry Bend anticipating night's more interesting fare as the shops and traders closed, packed, and bargained.
"A fat duck for your dinner tonight, sir?"
Whenever he came to New York, he spent as much time as possible in the city's infamous Sixth Ward knowing Claire found its poverty pathetic. His queen's reluctance to follow provided him some small measure of freedom. And so Bartholomew had a strange affection for the Bend's wretches and crooks.
======
Thanks for visiting and remember to stop by Six Sentence Sunday to find links to more fantastic fare.