Six Sentence Sunday: Flight #14 The Blade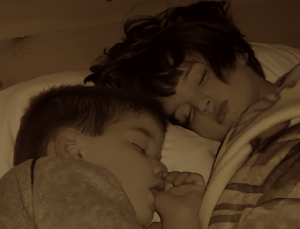 Hiya folks! It's time for the next installment of Flight for Six Sentence Sunday. If you're new to this story, the beginning is here. If you're returning, thanks for continuing to read along. I appreciate your interest and support. We pick up with Bartholomew, our conflicted hero, as he paces in young Matilde's room while she sleeps with her baby brother in her arms.
======
By any means necessary.
Finally, he returned to the bed and removed a narrow, leather sheath from his coat pocket. From that he slid a thin, sharp blade. He reached for the girl. His fingers hovered. The blade waited.
======
As always, I encourage you to visit the Six Sentence Sunday site for links to many more writers.