Six Sentence Sunday: Flight #17 Claire's Control
I was out of town last weekend (thanks for your feedback, guys) and have had a crazy week. But that doesn't mean I'm missing Six Sentence Sunday. Nope. Here's the next installment of Flight. The whole series begins here. Having returned home to find Claire hosting a trio of biters in his drawing room, Bartholomew poured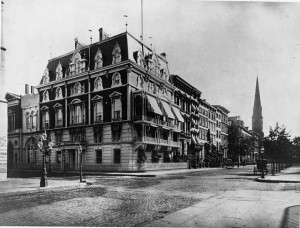 a drink and responded thusly to her insult that he'd been rolling with the pigs in New York's Sixth Ward.
========================
He lowered the glass and finally answered, "Oui, I hope to give you syphilis."
Among the biters, only Claire came close to capturing a soul's power, and that was by drinking Bartholomew's blood. Lydia had created him; it was her blood and the Catcher's immortality that flowed in his veins. It kept him animate and strong, but had imbued Claire with unnatural longevity. And rather than give him the power to destroy her, it had bound them together with some impossibly devious knot that like a hangman's collar, closed and tightened with every attempt to escape. Bartholomew was bound to serve and protect Claire, against his will, until the Catcher returned and claimed him.
=====================================
And, as always, I remind you to stop by Six Sentence Sunday to find links to this week's participating writers.