Six Sentence Sunday: Flight 2
Welcome back for Six Sentence Sunday. Since last week's post from my short story, Flight, went over well, I figured I'd post a little more of Bartholomew's tale. This is a direct follow from that last paragraph. (A reminder that an asir is a demi-daemon.)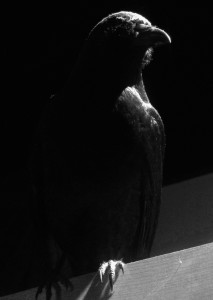 ======
"I have some lovely calico for your lady, sir."
He knew the crows haunted him for a reason. Lydia – the Catcher and his dead first queen – had kept them as pets. She'd called them reminders, but wouldn't say of what. So he'd asked Yldiz.
The Beacon had answered, "Ruhun gechit, soul's passage, asir."
======
I hope you'll take the time to visit Six Sentence Sunday to read more snippets from some other talented Sixers.