Six Sentence Sunday: Flight #24: Freedom Felt So Close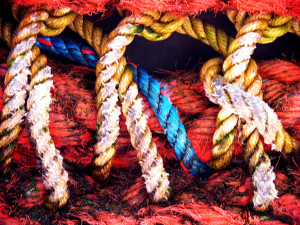 Hello Sixers welcome back for another Six Sentence Sunday installment from Flight, and thanks for all your lovely comments on last week's post.
If you'll recall, Claire's got Bartholomew by the, well, not the balls, but their neighbor, and she's dropped her will on him like a weight. His self-control is being tested. Not in a good way.
============
Bartholomew knew Claire would grind him into the ground before she would give him free will. He wanted to push her away, twist her hand off his flesh and keep twisting until her bones broke. Tonight, freedom felt so close. The mere breath of the child, Matilde, had started the Catcher's soul singing in his blood. It was a song he'd neither heard nor felt for eleven centuries.
He caught Claire's wrist, but paused.
============
Thanks for visiting. Remember to stop by the main SSS homepage to find links to more six sentence snippets.