Six Sentence Sunday: Girl Under Glass #3 -- Stay here. Stay quiet.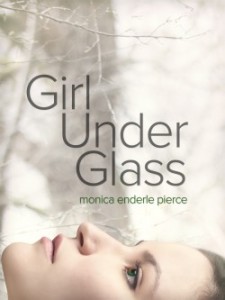 Man, you guys, it's been a hectic few weeks. I'm gonna be out-of-pocket today, too, but will do my best to make the Six Sentence Sunday rounds and respond to your comments. (Isn't summer supposed to be relaxing?!) Thank you, all, for the wonderful feedback on last week's post. It's always appreciated. Continuing with Girl Under Glass, we left Rachel and Pearl in the house, startled to see a man in their yard. Rachel's armed with a shotgun, and she does, indeed, know how to use it.
========
"Oh, Christ, there's a Stranger inside the gate. Stay here. Stay quiet."
Pearl nodded. She scrambled into the kitchen and retrieved the scalpel. I chambered a round and said, "Heel, dogs," as I opened the door.
========
Note: Before you guys ask, the capitalization of Stranger isn't a typo. :)
========
Thanks, again, for stopping by. Don't forget to check out this week's other sixes at the official Six Sentence Sunday site.
========