Six Sentence Sunday: Girl Under Glass #5: Wounded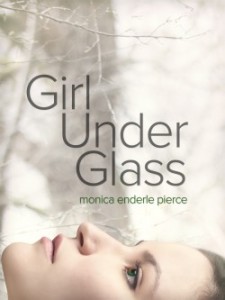 Hiya, Sixers! I've got the next six from Girl Under Glass for Six Sentence Sunday. (I've actually repeated the last sentence from last week's post because it sets up the next coupla sixes nicely.) So we return to Rachel, her dogs, and her shotgun facing down an Ohnenrai soldier who appeared in her yard. ========
"I'm not here to hurt you. I need a comtab," the soldier said in English. His fatigues were torn and muddy. A large gash, encrusted with blue blood, stretched from his temple to his cheek and cut across his nose. His left eye was swollen, and blood caked the edges of his nostrils. His hands were bloodied and bruised.
========
As always, I encourage you to check out the other snippets available for Six Sentence Sunday via the official site.
Thanks for visiting!
========