Six Sentence Sunday: Girl Under Glass #6 -- You're in Suffer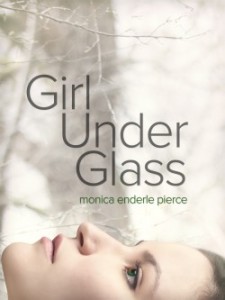 Hey, Sixers, guess what? Girl Under Glass is now available in ebook format at Amazon. :D If you read it, would you leave an honest review, please? I'd love to hear what you have to say, positive or negative; my writing will benefit from both. And you'll have my gratitude...and a good book! In last week's Six Sentence Sunday post, Rachel's injured alien visitor asked for a comtab. Let's see if she helped him out:
========
The dogs snarled, their hair raised and their ears back.
The towering pines creaked and whooshed. Water droplets showered us as I stopped and tightened the gun against my shoulder. "No comtabs here, Ohnenran. Not even a phone. You're in Suffer."
========
Ruh-roh.
========
Thanks for stopping by. Please check out all the other six snippets by visiting the official Six Sentence Sunday site.