The Glass Asylum #6: The Keen Blade -- Six Sentence Sunday
Hiya, Sixers. Thanks for coming back for another Six Sentence Sunday snippet from my romantic sci-fi WIP, The Glass Asylum.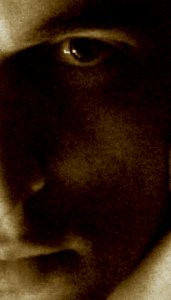 This week's six come from the same hearing scene as was featured last week. In this case, however, Ehtishem's second-in-command (his Dvai) suggests a solution to the fight over whether and how the Terran women should be separated from the men aboard the Ohnenrai mother ship. (Ehtishem does not approve of forced separation.)
Translations:
Zant: yes
Fra: sir
========
"There is another solution." Dvai Vindira said, and Ehtishem turned, surprised that she was voicing an opinion. "Since we are returning to Terra, we can relocate the men to the planet and keep the women aboard."
Ehtishem crossed his arms and felt the keen blade of betrayal between his shoulder blades as murmurs of approval filled the chamber. "Therefore dooming their species, Dvai?"
Dvai Atala Vindira met his gaze and replied, "Zant, fra, to preserve ours."
========
Before I send you off to the official Six Sentence Sunday site, I want to thank those of you who stop by and/or comment every week. I've been buried by work and life for the last few months and haven't been able to make the rounds very diligently or even reply to your comments here. I see them, I appreciate them oh-so-much, and I hope that life will slow down after the holidays enough that I can get back to enjoying all of your work, as well. Merci!