The Glass Asylum #8: Medication (Six Sentence Sunday)

Be sure to come back every day until the 21st for a new giveaway item during the 2012 Holiday Hullabaloo!
==============================================================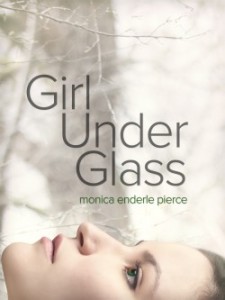 Hello and welcome back for another Six Sentence Sunday sample from my WIP, The Glass Asylum. We're jumping back to Rachel's point of view with this snippet, in which she's about to receive some much-needed medication. (The first speaker is Ehtishem's personal assistant, Nahnesh.)
"It's most effective when administered into the thigh muscle or buttocks."
"You are not shooting me in the ass."
Ehtishem folded his arms as he settled into the couch cushions and said, "I will."
"Not if you want your life to be bearable for the next six months, Zosh." I glared at him, not entirely unamused, as I stood and raised my burgundy gown's skirt to reveal a great deal of skin. Ehtishem's gaze followed the length of my leg and then met mine.
========
I hope you'll head over to the official Six Sentence Sunday site to find links for all of this week's participating writers.
==============================================================