Writing Process Blog Tour
Hiya readers and writers!I've been invited to participate in the Writing Process Blog Tour. This traveling tour occurs every Monday on multiple blogs and is an opportunity for writers to share a little about what, how, and why they write. Hopefully you lovely folks will find something interesting or useful in learning a bit more about my process.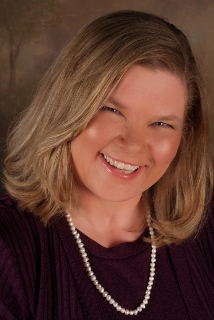 I want to thank LK Gardner-Griffie for inviting me to take part in the tour. I met LK through Twitter when we were actively involved with the #wipfire group, and I quickly grew to respect her whip-smart editing abilities and her willingness to match me in sass. LK writes award-winning middle grade and YA contemporary fiction, and her Misfit McCabe series has garnered multiple Pearson Prize Teen Choice Awards. LK is represented by Italia Gandolfo of Gandolfo Helin Literary Management, and she's this generation's Judy Blume. Really.
So here we go:
What am I working on?
As usual, I have two projects going simultaneously while I'm marketing Famine. I'm about halfway through the first draft of Girl Under Glass's sequel, tentatively titled The Iron Asylum. That one's occupying the majority of my thoughts, but I'm also letting Famine's sequel, Death, rattle around in the dark recesses and I'm jotting down notes as they surface.
How does my work differ from others in its genre?
Intimate, tense, raw. I dive deeply into my characters' lives to bare their emotions in all their raw beauty and ugliness (Rachel in Girl Under Glass) or to keep those emotions percolating just below the surface, always on the edge of breaking loose and creating chaos (Bartholomew in Famine). My characters are very human and readers are treated to their uninhibited thoughts and feelings to an extent that some readers find unsettling, thrilling, or both. Tension arises from the characters' volatility. I try to write them as realistically as possible in their emotions and reaction, and real people act in ways that are unpredictable and, at times, unreasonable. Readers are compelled to read further to be reassured that everything will be alright and that these characters will, ultimately, learn to trust, make the moral choice, and overcome the mercurial nature of their emotions.
Why do I write what I do?
I'm highly empathetic and I wear my emotions on my sleeve, hence I'm fascinated by human emotions. I'm fascinated by the similarities and differences we exhibit in our reactions to life experiences (good and bad). I'm fascinated by history, psychology, faith, joy, fear, all of it. And I'm really fascinated by how the smallest things connect and affect us. What I'm not interested in writing is contemporary fiction because I'm living it, and I have a really great life. I'm not a lonely, tortured soul living in a cave. I have a great marriage, a terrific family, and I'm happy. But I'm also as mercurial as my characters and tomorrow I may be a grump.
How does my writing process work?
I call myself a plotster--half pantser, half plotter. I generally contemplate a story, working through scenes and the plot in my mind for a few weeks before I start writing. I create a rough chapter-by-chapter outline, as well as a logline for the whole book. I list the main characters' wants and needs, figure out the mid-book mirror moment (ie. the moment of change) and the moment of no return. I rough out character arcs and plan quirks and habits for all of them. Then I start writing from the beginning, knowing all that planning will likely change by the end, and letting the characters drive the plot organically (always keeping the main plot points in mind). Girl Under Glass was a slow first draft, with an equal amount of time spent editing. Famine was a fast first draft and a long, slow editing process. I use a skilled alpha reader, edit per her feedback, and then send the book to a developmental editor who returns copious notes. I then edit per her feedback and let the book sit for a week or two (if I have the patience...). I finish with a tension edit, which is a page-by-page edit with the manuscript completely out of order. (This is my daughter's favorite part of the process as it's her job to throw the entire manuscript all over the living room and scramble all the pages. She's an expert.) Post-tension edit the book goes to a copy editor/proofreader. I make those final changes and it's ready to publish. Some time during this whole process, I also work with my hubby to come up with a cover design and I put together a photo shoot with my photographer; I've done my own layout and formatting for the last two books. While I'll continue to do the print formatting, I think I'll send out the ebooks from now on; I hate ebook formatting. Hate.
Now to introduce the people I'm passing the Writing Process Tour to:

Selah J Tay-Song I met Selah in the toy store that she was managing. I had no idea she too was a writer until I spied her debut novel, Dreams of a Vast Blue Cavern, on the front counter. (I'm always excited to meet authors from my neck of the woods.) Selah writes high fantasy and is working on the sequel to DVBC.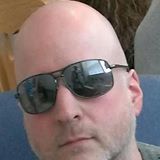 C Michael Lorion writes speculative fiction, and his first novel, Totem, is a unique blend of time travel and Native American mythology. We met via the Fringe Fiction group on Goodreads, and I'm happy to introduce him to my readers.

As a transgendered and disabled author, Tiger Gray writes speculative fiction that challenges genre conventions and dares readers to stretch their assumptions about heroes. Tiger is another new Fringe Fiction friend and a writer to watch. No Deadly Thing is Tiger's debut urban fantasy novel.